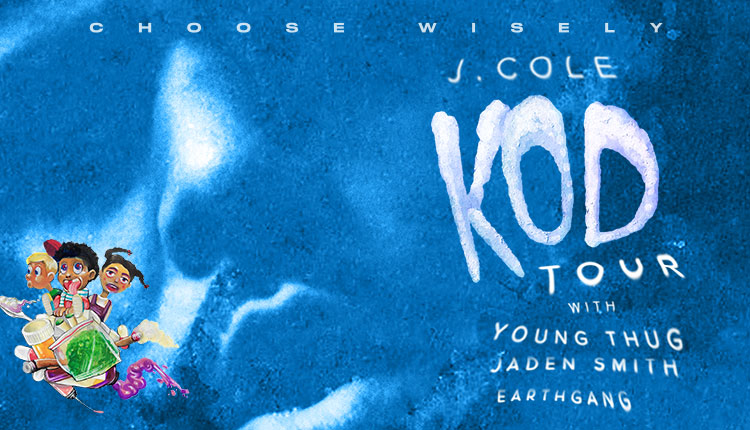 J. Cole
J. Cole
J. Cole is bringing the KOD Tour to Orange County on September 5.

A North Carolina native, J. Cole was the first artist signed to Jay-Z's Roc Nation label, which released his official debut Cole World: The Sideline Storyin 2011. To date, he's received five Grammy Award nominations, including Best New Artist and Best Rap Album (for 2014's 2014 Forest Hills Drive). Arriving in December 2016, 4 Your Eyez Only debuted at #1 on the Billboard 200 and gained acclaim from outlets like the New York Times (who praised it as "spartan but sumptuous, emotionally acute but plain-spoken…one of the year's most finely drawn [albums]"). 4 Your Eyez Only was J. Cole's first release for Dreamville, the label he launched in 2007. Like all of J. Cole's first four albums, it's certified platinum.

Young Thug is a rapper and fashion icon who defies borders. He has close to 11 million monthly listeners on Spotify and his projects are critically acclaimed (4 received scores of 8 or higher on Pitchfork). Thug recently released his mixtape Super Slimy with Future and scored his first Billboard No. 1 on Camila Cabello's 'Havana'.
You Might Also Like