Know Before You Go
We are excited to welcome you to Honda Center!
Let's review this important information to get you ready to enjoy your event.
Fans are encouraged to check back for the most up-to-date policies and procedures prior to their visit.
All ticket holders who purchased their tickets through Ticketmaster will also receive an email prior to their event containing important information for their upcoming event. 

Honda Center + Ducks Mobile App
Prior to your arrival, fans are encouraged to download the Honda Center + Ducks mobile app. This is your one-stop shop to enhance your event day experience. Connect your Ticketmaster account to access your tickets, get back to your seats faster with mobile food and beverage ordering, purchase parking in advance, and more!
Click here for more information and to download the app.

No Bag Policy
For all events at Honda Center, bags and purses can be no larger than 5 in. x 9 in. x 2 in. to be permitted and are subject to manual inspection - this includes clear bags. All other purses/bags/clutches will not be allowed into the venue. Backpacks of any size are not permitted. 
Honda Center does not offer a bag check.
Guests who require a diaper bag or purse/bag for medical items, such as prescription medication, breast pumps, and other special medical equipment, are permitted to bring a bag no larger than 12 in. x 12 in. x 12 in. These medical and diaper bags must undergo additional screening and inspection. 
Honda Center reserves the right to amend or change this policy at any time.
For a complete list of prohibited bags and items, click here. 

Parking & Transportation
Guests are strongly encouraged to reserve parking in advance with ParkMobile to guarantee their event day parking spot. Guests can view available parking lots and pricing through ParkMobile and receive their parking pass in advance of arrival. 
To view available parking for your event, click here.
Guests using rideshare services and taxis must be dropped off and picked up at the Anaheim Regional Transportation Intermodal Center (ARTIC) at 2626 E. Katella Avenue, Anaheim 92806. Drivers must access Douglass Road from Katella Ave. and follow traffic control officer instructions.
For more information regarding parking and transportation, click here.

Food & Beverage Experiences
Honda Center proudly serves a variety of food and beverage items at concession stands throughout the arena. To view a map of concessions stands, their menu, and location please click here.
For your pre-event experience, Brewery X Biergarten features an enhanced food and beverage menu. For select concerts and non-hockey events, Brewery X Biergarten is open to all ticketed guests, and guests may make a seated reservation seating 30 days prior to the show.  Walk-ups are also welcome to arrive early and beat traffic, enjoy happy hour menu options, music, and yard games. Click here for reservations.
For Anaheim Ducks games, Brewery X Biergarten is only open to Brewery X Biergarten annual passholders. Click here to purchase a single game pass. Reservations are available beginning 30 days prior to any Anaheim Ducks home game.

Cashless
In an effort to ensure quick and contactless transactions, only cashless payment methods are accepted. All major credit, debit, and mobile payments are accepted throughout Honda Center, including parking, merchandise, concessions, box office, and restaurants. Cash is no longer accepted.
Cash-to-card machines are available to convert your cash to a card for a small fee at Section 201 and Section 401.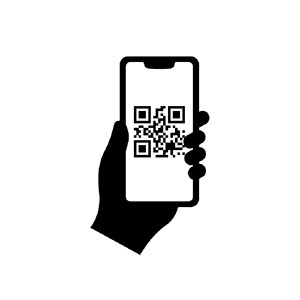 Mobile Ticketing
All event tickets will be digital and available on mobile devices.​ Ducks fans and event-goers can access and manage their tickets through the Honda Center + Ducks App. 
Screenshots or a printed copy of a mobile QR code will not be accepted. 
Tickets printed directly from the Honda Center box office are the only hard paper tickets accepted. 

No Re-entry
In an effort to continue the highest level of safety and security, Honda Center is enforcing a "no re-entry" policy for all ticketed events. If a guest has their ticket scanned for entry, and then leaves the arena, they will not be permitted to return using the same ticket. For emergency situations, please contact a Security or Guest Services Manager.

No Smoking/Vaping
Honda Center, and its surrounding grounds, is a no smoking/vaping facility. All guests are prohibited from smoking (including electronic cigarettes, vaporizers, marijuana, CBD, or similar products) inside and outside of the arena at any time.