Honda Center Hosts WISE LA's Extension into Orange County
Mar. 20, 2019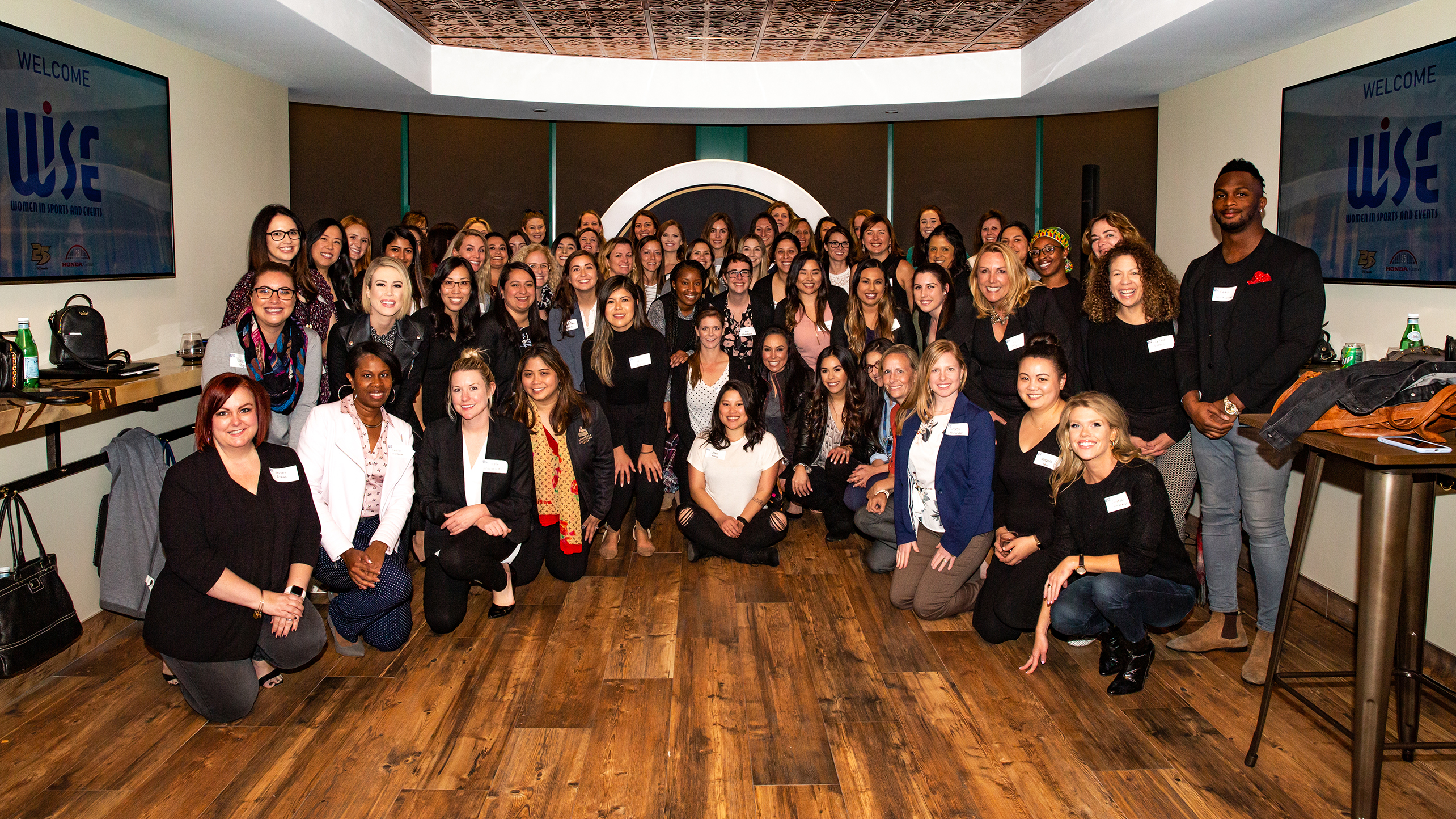 To celebrate the extension of WISE Los Angeles chapter into Orange County, there was no more appropriate venue to hold the opening event than Honda Center.
WISE - Women in Sports and Events - is the leading voice and resource for women in the sports and events industry. Celebrating its 25th anniversary, the organization has chapters all over North America, with the LA affiliate having been founded in 2005.
The mission of WISE mission is to "empower women in the business of sports with the tools to reach their career goals. Through peer support, mentoring programs and professional development and training, we strive to help members maximize their potential, sharpen their skills and advance their careers at every stage of their professional journeys."
The first event of the branch's Orange County off-shoot was held Tuesday night for nearly 100 women at Honda Center's sparkling Wine Cellar Preserved by Sub-Zero. Gina Galasso, the Vice President of Human Resources for the Ducks and Honda Center, and Erin Bice, Global Media & Integrated Marketing for Activision-Blizzard Esports, are the founders of the Orange County extension and opened the event.
Bice stressed the four key elements of Wise:
Assist women in navigating and accelerating their careers
Help women understand their collective value
Foster peer connections
Champion the hiring and advancement of women in the industry
"When you take all that into account and the power of everybody that's here," she said, "I think we have a lot of really great things ahead for us."
Bice said she has been a part of WISE Los Angeles for several years, "but I moved back home to Orange County in the summer, and I really missed having a networking event to connect with other women in sports and events."
Last November, she got in touch with fellow WISE member Lindsay Amstutz, SVP/GM of FOX Sports West, Prime Ticket and FOX Sports San Diego, with thoughts about creating an Orange County extension. "I told her I had this crazy idea," Bice said. "She was so supportive and got us in with the WISE LA board, who were all very helpful."
It was around that time Bice was at the WISE's Women of Inspiration Dinner in Los Angeles and ran into Galasso, who said she was interested in broadening the WISE LA reach into Orange County.
"Because of that evening and because of their support, we made it here," Bice said. "Thanks to you and the entire Ducks and Honda Center organization, a huge thank you for everything that made tonight possible."
Said Galasso, "We're super excited to get WISE into Orange County. This is really a tribute to what the Samuelis are all about in their philanthropic efforts. The launch of WISE OC Extension is another way for us to give back to the community and showcase our arena."
Amstutz is one of only two women in the country to run a regional sports network and touted the value of WISE and networking opportunities like these.
"WISE LA does so many great events, which is why it's so fun that Orange County can be an extension of that," she said. "I personally am so excited to work with the amazing women with the Ducks and Angels as well as so many of our Fox Sports West staff members who work nearby. But really, I'm so excited about it for all of you.
"In addition to the sisterhood of friends and family, it can give you opportunities to do things that maybe your current job isn't letting you do. For me, I've had more opportunities because of WISE and women's-related events. There are so many opportunities for you to hone your skills by participating. I am so excited to watch each of you thrive within this organization."
For more information on WISE, visit www.wiseworks.org.
More press releases
Nov. 20, 2018

Oct. 8, 2018

Sep. 19, 2018

Jun. 19, 2018

Jun. 13, 2018