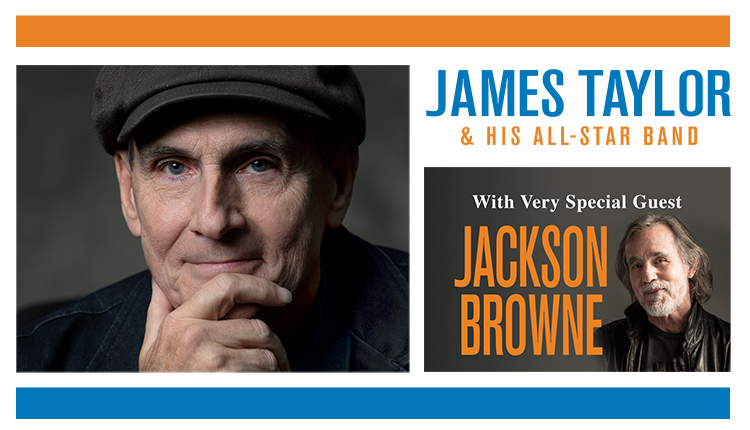 James Taylor with Jackson Browne
James Taylor with Jackson Browne
James Taylor and His All-Star Band, with special guest Jackson Browne, have announced their original scheduled show on May 28, 2020 has been rescheduled to Friday, May 28, 2021. All fans are asked to hold onto their original tickets as they will be honored for admittance to the rescheduled date.

A message from James Taylor and Jackson Browne:

"Disappointing as it is to have to reschedule these shows, our first tour together, Jackson and I look forward with intense excitement to next spring when, hopefully, we'll finally get to set this thing in motion. We were hoping to reschedule the tour a bit sooner but the experts we consulted have advised waiting for a full year. We thank you all for your patience and understanding and are really encouraged by the majority of you who are holding onto your tickets. We WILL honor them."
You Might Also Like