Arena Info
Honda Center to Serve as "Super" Vote Center for Upcoming November Elections
Honda Center to Serve as "Super" Vote Center for Upcoming November Elections
Sep. 16, 2020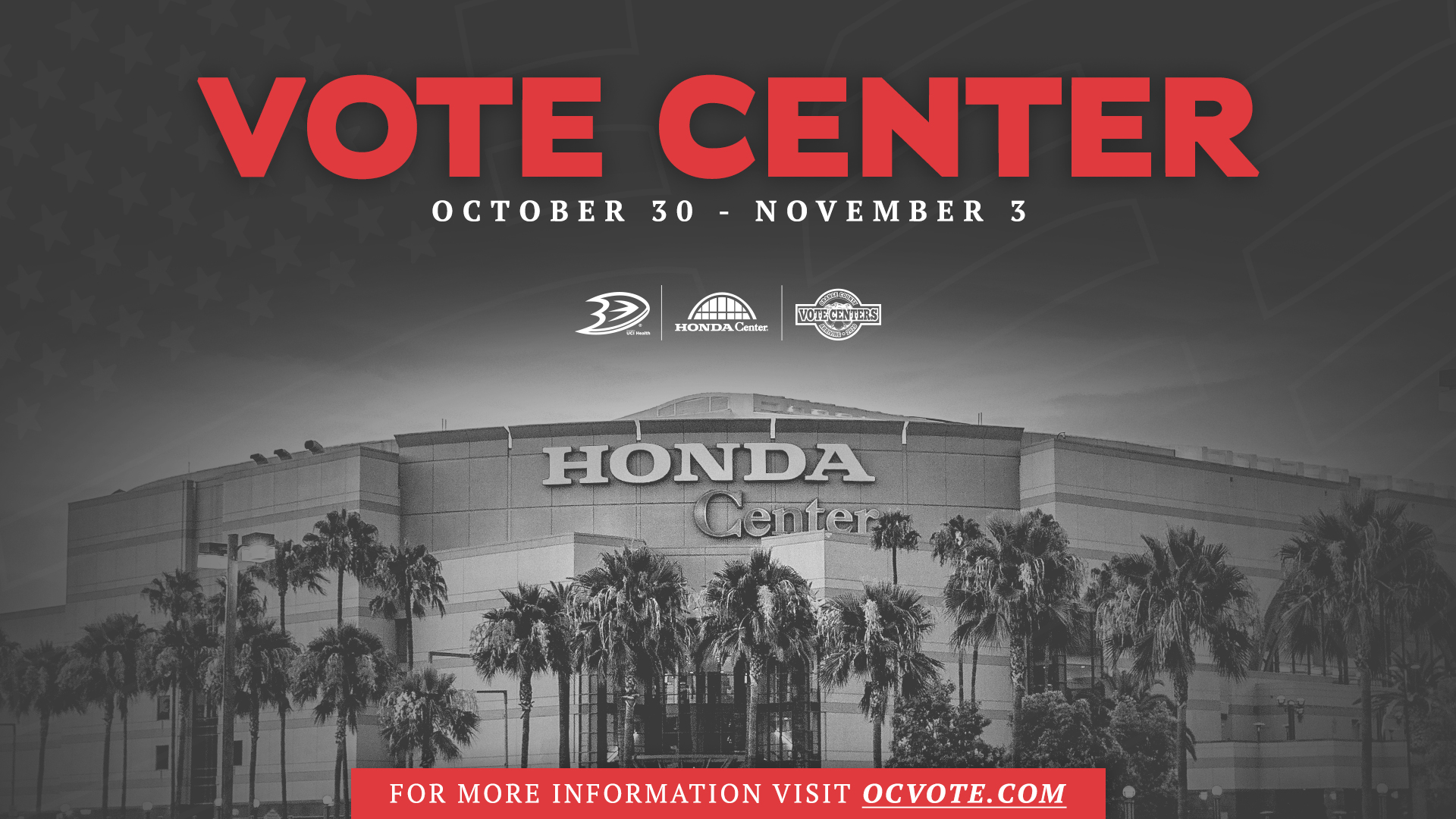 For the first time in its history, Honda Center, home of the NHL Anaheim Ducks, will serve as a polling site in the upcoming general election. The Orange County Registrar of Voters Department approved the arena as a Vote Center in partnership with the Anaheim Ducks and Honda Center organizations.
"Together, Honda Center and the Anaheim Ducks are committed to doing our part in assisting our community," said Tim Ryan, Chief Executive Officer of Honda Center and ocV!BE. "We are thrilled that Honda Center will serve as a polling location, providing a unique voting experience and an opportunity for our staff members to be a part of this terrific opportunity."
Starting on Friday, October 30, and through Election Day, Tuesday, November 3, Honda Center will serve as a one-stop voting location for all voters in Orange County.
"With the COVID-19 pandemic, our goal is to provide the community with an identifiable location that can accommodate a large number of voters while maintaining social distancing and health and safety protocols," said Neal Kelley, Orange County Registrar of Voters. "We believe that the Honda Center's central location and accessible site will provide voters with a positive voting experience."
Additional details to be announced at a later date.
More press releases
Sep. 11, 2020

Jun. 24, 2020

May. 26, 2020

Apr. 2, 2020

Feb. 25, 2020