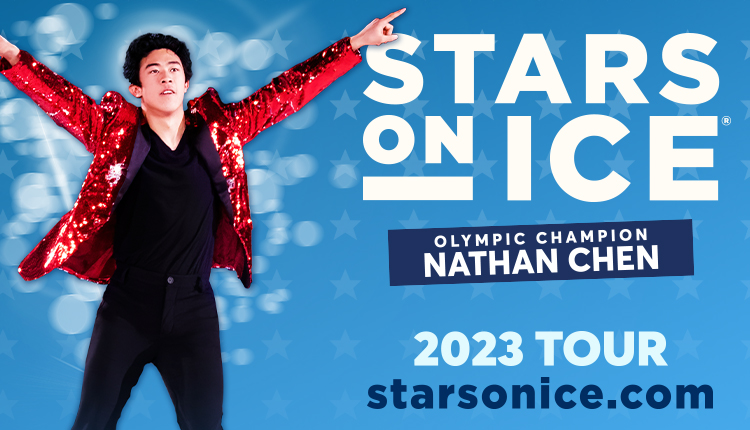 Stars on Ice
Stars on Ice
Stars on Ice shows have always been THE best place to see the most current and impressive figure skaters in the world. This year, the tour will kick off in Anaheim on Saturday, May 20.
The 2023 Stars on Ice tour will boast an international cast of Olympic, World and National Champion skaters including: 2022 Olympic Gold and Silver Medalist, three-time World Champion, and six-time U.S. Champion Nathan Chen; four-time World Champion and four-time Canadian Champion Kurt Browning; 2022 Olympic Silver Medalists, 2022 World Champions and two-time reigning U.S. Champions Alexa Knierim & Brandon Frazier; 2022 Olympic Silver Medalists, three-time World Medalists and three-time reigning U.S. Champions Madison Chock & Evan Bates; two-time Canadian Dance Champions and World Bronze medalists Piper Gilles & Paul Poirier; Olympic Bronze Medalist and U.S. Champion Jason Brown; two-time World Medalist and four-time Japanese Champion Satoko Miyahara; 2023 U.S. Champion Ilia Malinin; and 2023 U.S. Champion Isabeau Levito.
Photography cameras are permitted as long as they meet the following requirements:
Lenses cannot be longer than 6 inches
No detachable lenses of any size
Flash photography is not permitted
Video cameras are not permitted. 
This special offer is no longer available. To purchase tickets for this event, please click here.
You Might Also Like