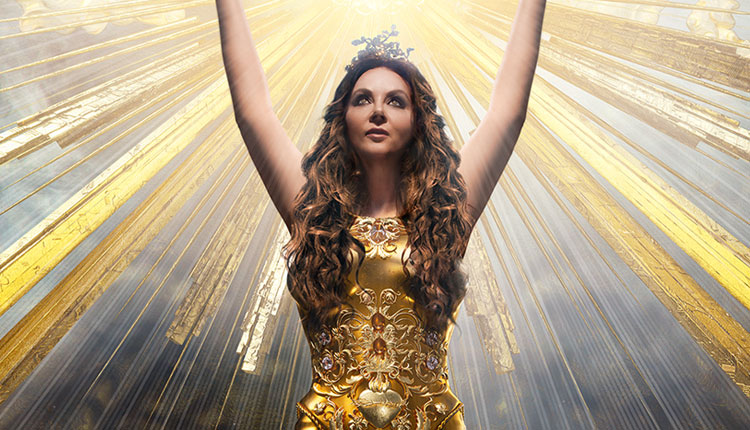 Sarah Brightman
Sarah Brightman
The world's most successful and best-selling soprano Sarah Brightman will unveil her much anticipated world tour, Hymn: Sarah Brightman In Concert, which will include a return to Honda Center on Saturday, March 2. Joining Sarah Brightman in Anaheim are special guests Vincent Niclo and Narcis Iustin Ianau.

Every pair of online tickets for this show includes a physical CD of Sarah Brightman's forthcoming album, HYMN. All albums must be redeemed by April 13, 2019.

"I'm so excited to share this album with everyone. HYMN is excitingly eclectic, encompassing many different styles, and I'm looking forward to performing the new songs on my world tour," said Brightman. "Every project I've done has come from an emotional place, and I wanted to make something that sounded very beautiful and uplifting.  To me, 'hymn,' suggests joy — a feeling of hope and light, something that is familiar and secure, and I hope that sentiment resonates through the music."

Brightman returned to the recording studio in 2016 to begin working on HYMN with longtime producer and collaborator Frank Peterson who notably helmed production on eight seminal recordings by the artist, including Dive [1993], Fly [1995], Timeless (Time To Say Goodbye) [1997], Eden [1998], La Luna [2000], Harem [2003], and Symphony and Winter Symphony [2008]. The spiritually themed HYMN is an inspirational collection of orchestrated, choir-based songs that Brightman says felt soothing to record at this moment in her life. The album was recorded over the past two years in Hamburg, Miami, London, Vancouver, Los Angeles, New York, and Budapest. HYMN's mystical, uplifting tone is set with its title track — a song by British prog-rock band Barclay James Harvest. The release also encompasses songs by such modern composers as Eric Whitacre ("Fly To Paradise"), Japanese superstar musician and songwriter Yoshiki ("Miracle"), and German DJ Paul Kalkbrenner ("Sky and Sand"). The album closes with a new rendition of Brightman's signature smash duet with Andrea Bocelli, "Time To Say Goodbye," singing lyrics that she wrote herself, and sung in English for the first time.
You Might Also Like