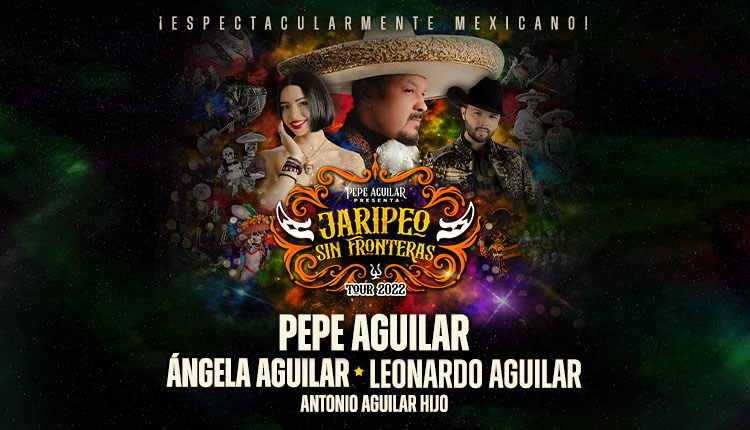 Pepe Aguilar
Pepe Aguilar
Award-winning singer, songwriter, and producer Pepe Aguilar is bringing his Jaripeo sin Fronteras to Honda Center once again.
Conceptualized by Pepe Aguilar himself, Jaripeo sin Fronteras tour has experienced continued remarkable success across the U.S. and Mexico, packing a full house in each city it has stopped in. This fall, Jaripeo sin Fronteras will continue building electric anticipation and stunning momentum as one of the most in-demand tours in recent years, inviting fans throughout the States to enjoy the magical music and traditions of the legendary Aguilar family.
Backed by his Mariachi "El Zacatecano", a sinaloense band and group, once again, fans will experience first-hand Pepe Aguilar's unique talent alongside his brother Antonio Aguilar, Hijo; his talented daughter, Grammy and two times Latin Grammy nominee Ángela Aguilar; and his son Leonardo Aguilar, two-time Latin Grammy nominee, all these accompanied with traditional jaripeo acts. A massive production involving more than 150 people, including 40 stage musicians alone, the tour provides a dazzling, once-in-a-lifetime experience for everyone in attendance, combining captivating music sets with heart-stopping bull riding displays and rodeo events, such as horse riding and equestrian acrobatic performances.
You Might Also Like