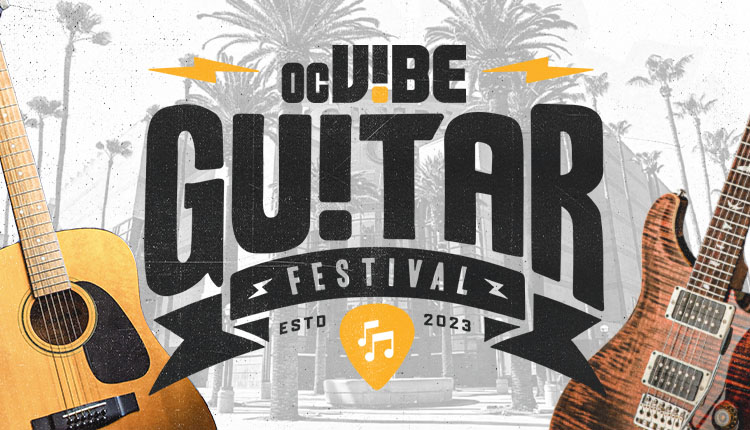 ocV!BE Guitar Festival
ocV!BE Guitar Festival
Honda Center is proud to host the inaugural ocV!BE Guitar Festival on Saturday, July 29 from 10am to 5pm.
This highly anticipated event will showcase the best of the guitar industry, featuring vintage dealers, boutique guitar makers, amps, pedals, national brands, music stores, and private collectors. Tickets are available for purchase the day of the event at the Honda Center Box Office for $20. Parking is free for this event. 
If you have vintage guitars or amps, feel free to bring them to the festival for sale and trade opportunities. 
Allen & Heath/BASSBOSS presented by Golden Bear Performance Schedule:
11:00 a.m. – 12:25 p.m.    Gregg & Matt Bissonette
12:45 p.m. – 1:30 p.m.      Griff Hamlin & The Single Barrel Blues Band
1:30 p.m. – 1:45 p.m.        Dave Amato with Griff Hamlin
2:05 p.m. – 2:55 p.m         Bruce Kulick
3:15 p.m. – 4:05 p.m.        Philip Sayce
Vendors include AJ Peat Guitars, Allen & Heath, Almost Vintage Guitars, BadCat Amps, BASSBOSS, BC Rich, Charmed Life Picks, Eastman Guitars, El Dorado Straps, ESP, Fret Nation, G&L Guitars, Greg Jehue, Guitar College, Handlebar Guitars, James Tyler Guitars, Joe Sola, Kraken Music, Manuel Rodriguez, Mt. Baldy Guitars, Ovation, PRS Guitars, Rare Guitar Gallery, Risson Amps, RPM Music & Gifts, RH Custom Guitars, Solo Dallas, Strum n' Comfort, Studio Gears, T.H.E., Takamine, TKL Cases, Veritas Guitars, Viper Guitars, Walkabout, Wolfman's Vinyl Records & Guitars, and more.
For information on how to become a vendor, please email contactus@hondacenter.com. 
For media credentials, please contact mediarelations@hondacenter.com. 
You Might Also Like