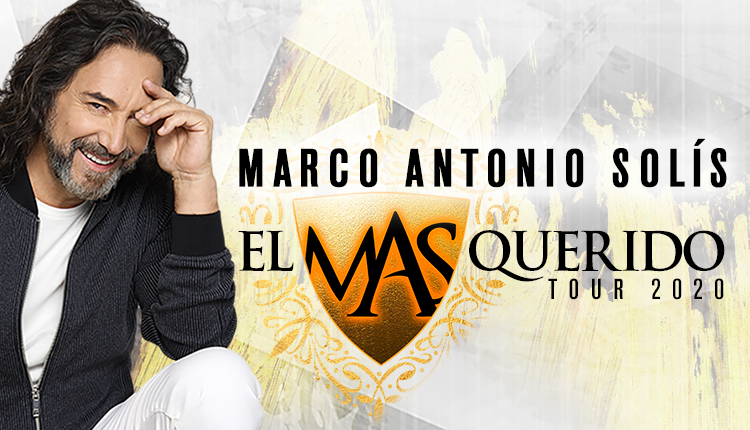 Marco Antonio Solís
Marco Antonio Solís
Marco Antonio Solís returns to Honda Center on Saturday, September 26 with his "El MÁS Querido" tour.

In the summer of 2019, Solís embarked on his successful "El MÁS Querido" tour in the United States, making stops in 16 of the biggest cities in the country and successfully packing a full house at every show.

In November, "El Poeta del Siglo" brought his acclaimed tour to Central and South America, performing with breathtaking success in front of over 150,000 fans in sold out shows in Ecuador, Colombia, Aruba, Chile, El Salvador and Guatemala.

On each date of the 2019 "El MÁS Querido" tour, Solís had his two talented daughters, Alison and Marla Solís, by his side, who continue to grow and shine spectacularly as artists in their own right. Performing songs such as "Basta Ya" and "Dónde Estará Mi Primavera" with their father, they received an extraordinary welcome at every show, proving that they carry his incomparable passion, love, and respect for music in their blood as well.
You Might Also Like