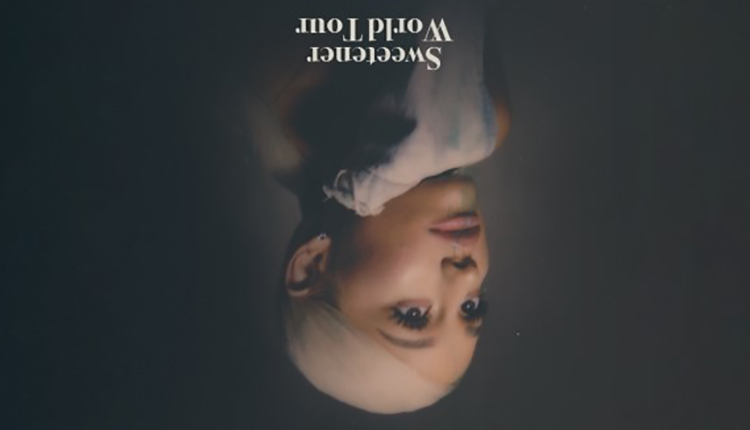 Ariana Grande
Ariana Grande
Important Alert: Bag Policy for Ariana Grande Sweetener World Tour
In order to provide the smoothest entry and safest experience for everyone in attendance at the Sweetener World Tour, please read below:

Bag Policy:
- Each fan may carry one bag
- All bags must be 100% clear plastic, vinyl or PVC and do not exceed 12" x 6" x 12".
- One-gallon clear plastic freezer bag (Ziploc bag or similar) are permitted
- All belongings must be individually placed in the clear bag and cannot be placed in additional bags within.
- An exception will be made for medically necessary items after thorough proper inspection at a gate designated for this purpose.

Also, please note: NO cameras or Recording Devices are permitted. (Cell phones with cameras ARE permitted.)

You are welcome and encouraged to bring your own clear bags for your belongings, and if you'd like there are three different official Sweetener World Tour bag options you can purchase at arianagrande.com. They will also be for sale at Honda Center and are reusable.

We appreciate your help in creating the safest, most enjoyable experience for all of the fans attending the Sweetener World Tour.
You Might Also Like