Bring your group to Honda Center and receive great discounts on tickets to the shows listed below. Let us know your needs and we're here to help fulfill them. We look forward to seeing you at the show!
For Anaheim Ducks group ticket pricing, contact 1-877-WILD WING.
Book a group for any of the Honda Center events below by calling (714) 940-2859 or email us at groupsales@hondacenter.com.
Interested in receiving updated group sales information via email? SIGN UP HERE
Upcoming Events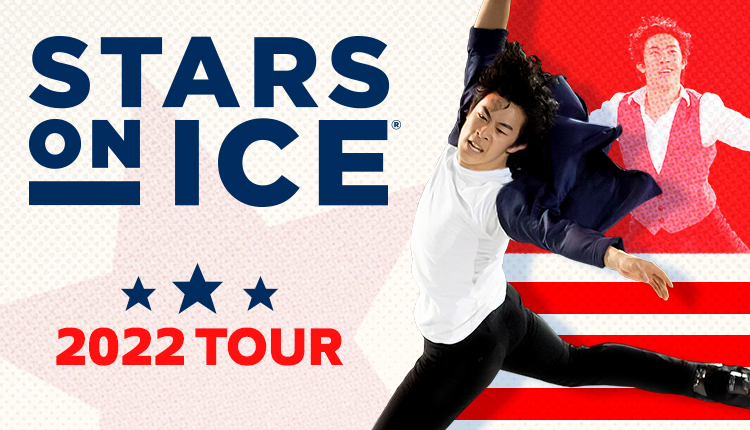 Stars on Ice
May 21
USA'S OLYMPIC MEDALISTS ARE COMING HOME!
See Olympic Gold Medalist NATHAN CHEN, Olympic Bronze Medalists MADISON HUBBELL & ZACHARY DONOHUE and the U.S. figure skating team live - straight from their medal-winning performances at the Winter Olympics in Beijing at Honda Center on May 21, 2022.
Stars on Ice is proud to bring the excitement of the Games straight to you this spring! Joining Nathan Chen and Hubbell & Donohue will be Olympic Team Silver Medalists MADISON CHOCK & EVAN BATES, KAREN CHEN, ALEXA KNIERIM & BRANDON FRAZIER and VINCENT ZHOU, 2022 Olympic team members JASON BROWN, ALYSA LIU and MARIAH BELL, and 2018 Olympic Bronze Medalist MIRAI NAGASU!
Group tickets (10+) start at $24 and Group Benefits for larger groups (20+) are also available!
PBR Team Series
August 12 & 13
Get ready for PBR Team Series, an elite new league featuring the world's top bull riders competing in games coming to Anaheim this August!
The PBR Team Series' inaugural 10-event regular season will culminate in a team playoff this fall. The league will launch with eight founding teams:
• Ariat Texas Rattlers, based in Fort Worth, Tex., owned by the Fisher family
• Arizona Ridge Riders, based in Glendale, Ariz., owned by Teton Ridge
• Austin Gamblers, based in Austin, Tex., owned by Egon Durban
• Carolina Chaos, based in Winston-Salem, N.C., owned by the league and operated by Richard Childress Racing.
• Kansas City Outlaws, based in Kansas City, Mo., owned by Pulley Outlaws LLC
• Missouri Thunder, based in Ridgedale, Mo., owned by Johnny Morris
• Nashville Stampede, based in Nashville, Tenn., owned by Morris Communications Company
• Oklahoma Freedom, based in Oklahoma City, Okla., owned by the league and operated by Prodigal
The PBR Team Series builds on the existing structure of professional bull riding with the same basic rules for judging and scoring qualified 8-second bull rides. Events will be structured in a tournament-style format with all teams competing in head-to-head matchups against a different opponent each day. Each game will feature five riders per team squaring off against another team. Full team rosters will be comprised of seven riders on the core roster and up to three practice squad members. The team with the highest aggregate score of qualified rides among its riders will be declared the winner of each game. The event winner will be the team with the most game wins across an event, with a special bonus round designed as a tie-breaker to determine final event standings.
Group tickets (10+) start at $24.
To purchase group tickets for any event, contact Honda Center Group Sales at groupsales@hondacenter.com or (714) 940-2859.
Box Office