The Arena app has been discontinued, but all Honda Center mobile content can be found on the Anaheim Ducks screen of the NHL app for iPhone and Android.
Within the app, guests at Honda Center have access to interactive arena maps, can securely buy and manage tickets, submit a security tip, order a Lyft to and from the arena more.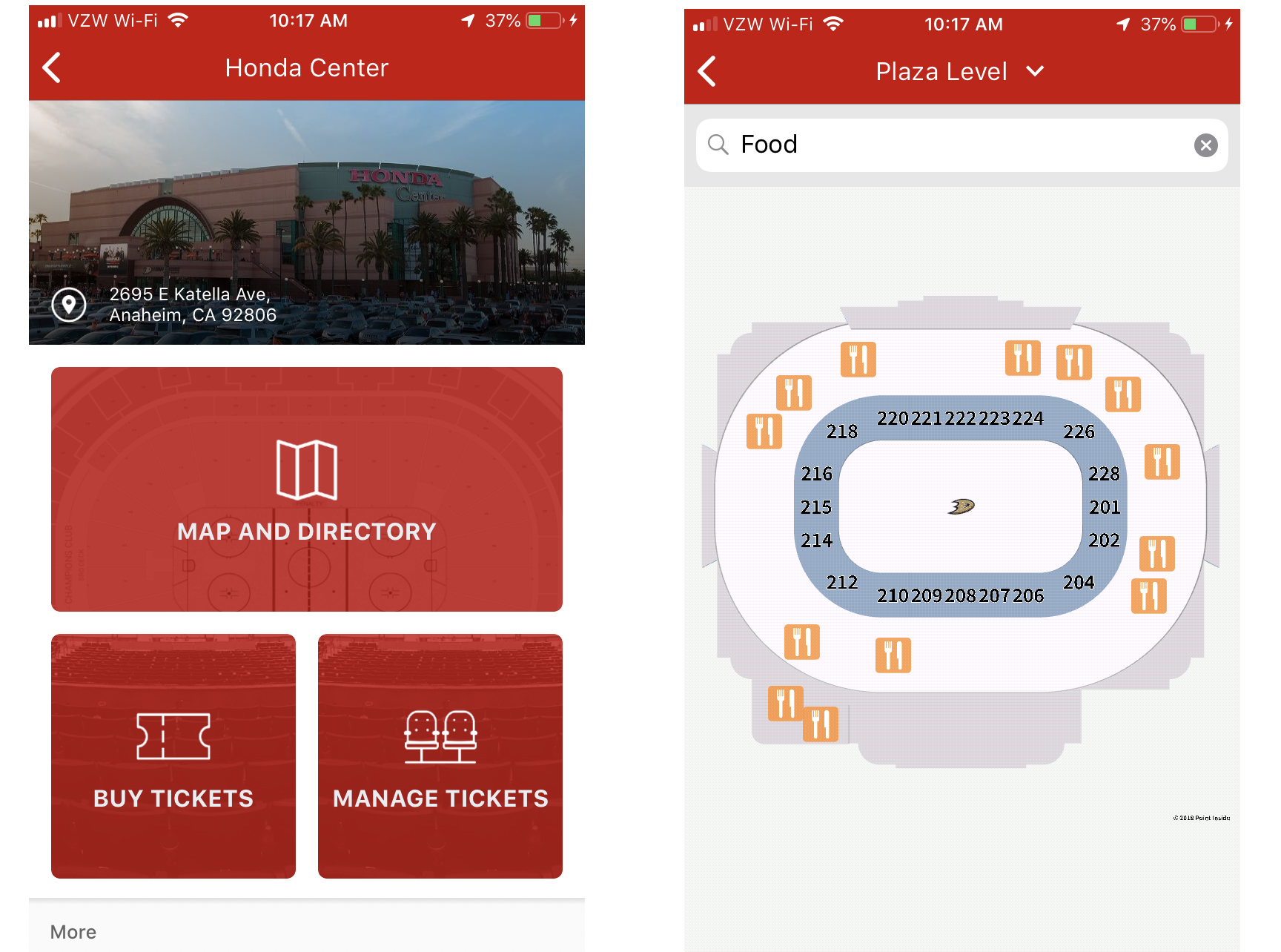 For access, download the NHL app from iTunes or Google Play, select the Ducks as your favorite team or go to the Ducks page by tapping at the top of the screen and scroll down to the Honda Center button. 

More Arena App Features
• Complete calendar of events with Ducks and Honda Center detail information
• Interactive maps for concession stands, restrooms, merchandise stands, ATMs and more
• Live event tickets management including the ability to transfer and re-sell tickets and enter the arena with mobile tickets (learn more about mobile ticketing)
• Access to in-game assistance, parking info, restaurant reservations, seat upgrades and more

Additional location awareness features and functionality to amplify, share and memorialize live events will be added and announced when available.