Introducing Arena, the brand new mobile app for iPhone and Android smartphones that enhances the Honda Center experience for Ducks games, concerts, sports and family shows!
Arena will allow fans visiting Honda Center - as well as a number of other venues across the country - to search all live events, securely buy and manage tickets, receive in-arena notifications and more.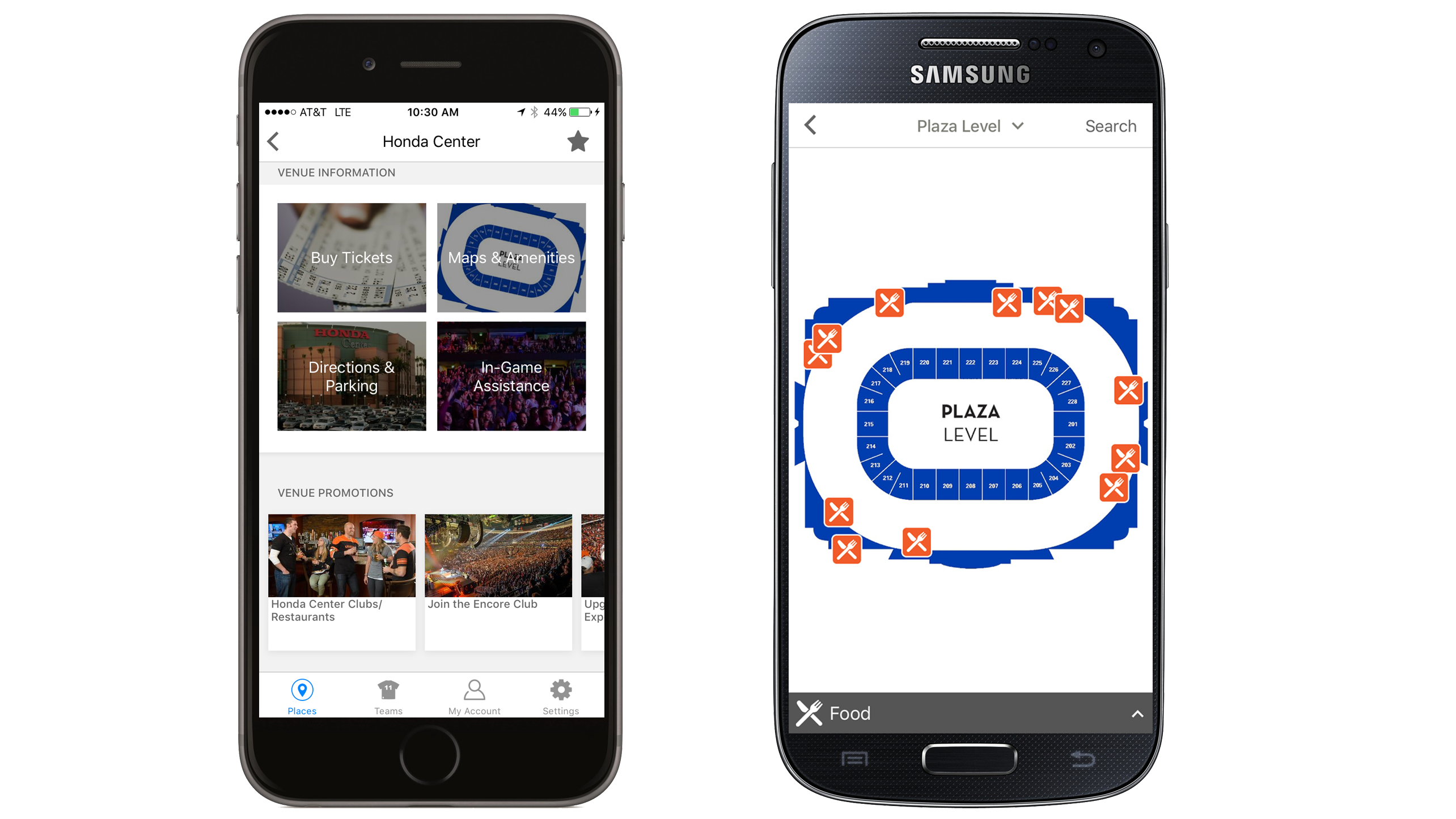 More Arena App Features
• Complete calendar of events with Ducks and Honda Center detail information
• Interactive maps for concession stands, restrooms, merchandise stands, ATMs and more
• Live event tickets management including the ability to transfer and re-sell tickets and enter the arena with mobile tickets (learn more about mobile ticketing)
• Location-based notifications and promotions
• Access to in-game assistance, parking info, restaurant reservations, seat upgrades and more

Additional location awareness features and functionality to amplify, share and memorialize live events will be added and announced when available.
Frequently Asked Questions

What should I do if I am unable to present my tickets using Arena app digital ticketing?
If you are unable to access purchased tickets via Arena app digital ticketing, please ensure you are logged into the ticketing account where you purchased your tickets. If you are still having trouble, please contact the local box office for immediate assistance.

Ticketing Support
For all inquiries regarding digital ticketing, ticketing accounts, inventory, linking or ticket presentation, please contact the Club Box Office for immediate assistance.

Arena App Support
If you have any questions or require troubleshooting assistance with the Arena app, please email our customer service department at arena-mobile-cs@arenaapp.com or call us toll-free at 1-800-733-9990 (US). Our business hours are Monday through Sunday, 12PM to 12AM ET (or until the end of the last game).