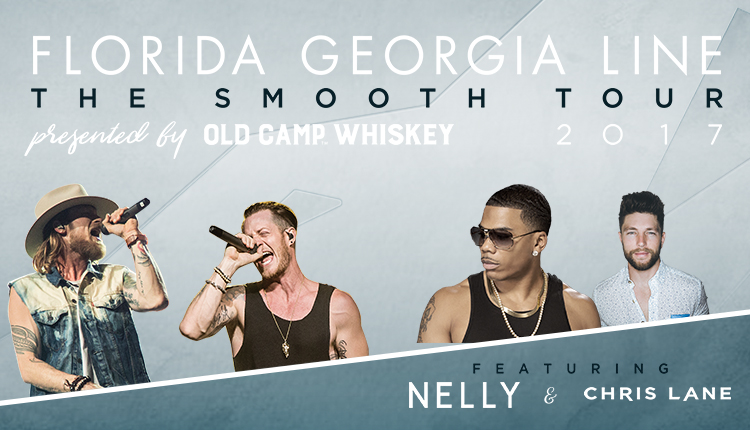 Florida Georgia Line - 2017 Country Megaticket
Florida Georgia Line - 2017 Country Megaticket
Superstar country duo, Florida Georgia Line, and the best-selling rapper, Nelly, are stopping in Anaheim as part of their cross-genre tour, called The Smooth Tour.
They'll be joined by rising country artist Chris Lane.
Florida Georgia Line includes Tyler Hubbard and Brian Kelley. The duo has sold more than 3.5 million albums worldwide and racked up numerous honors.
Nelly is one of the best-selling rappers of all time, with 21 million albums sold in the U.S. alone. He's won three Grammy Awards, including Best Male Rap Solo Performance for "Hot in Herre."
Nelly collaborated with Florida Georgia Line on a remix of the duo's smash "Cruise."
You Might Also Like