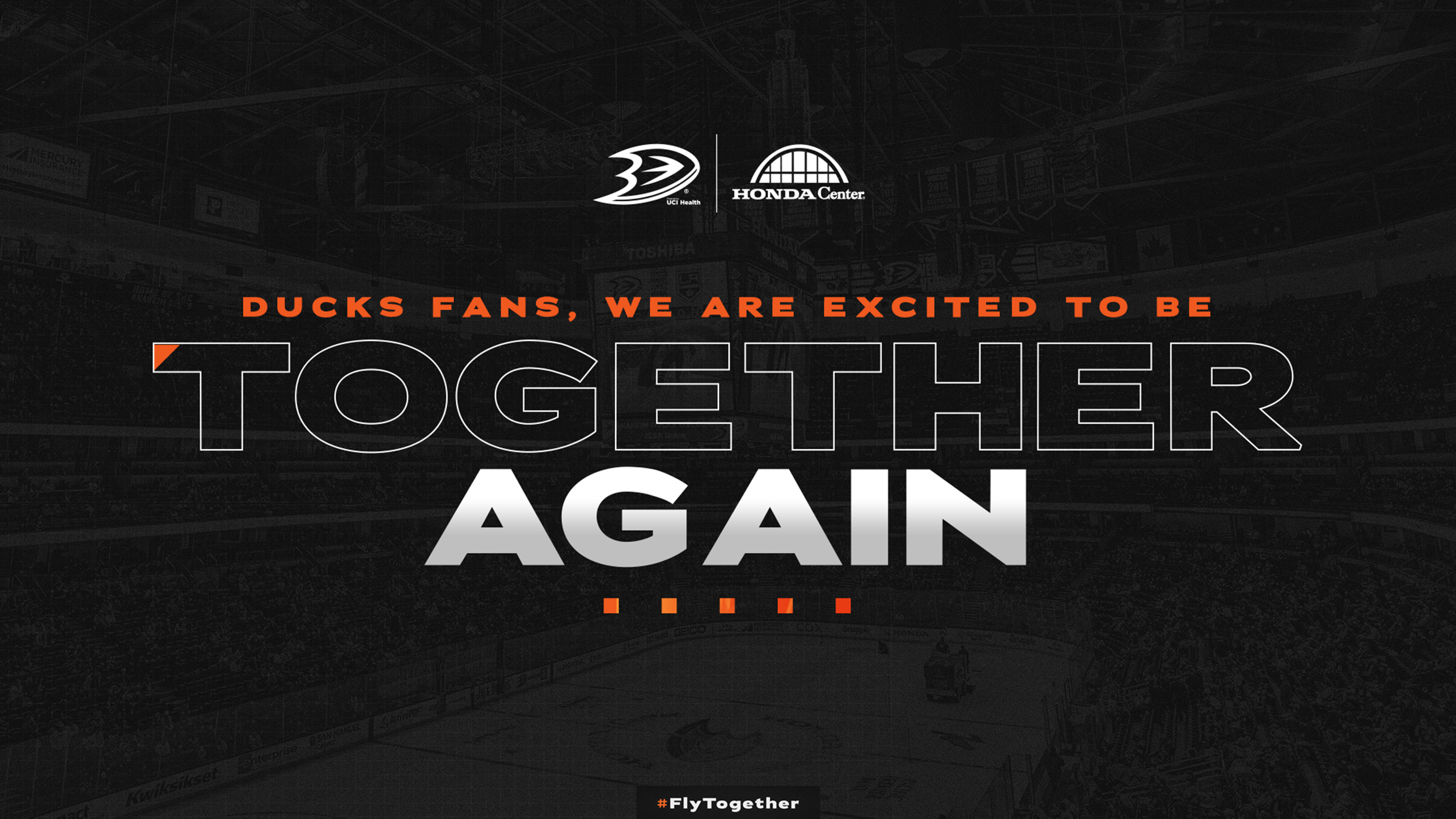 After over a year-long wait to host our valued fans, the Anaheim Ducks and Anaheim Arena Management are pleased to announce that Honda Center will reopen its doors to guests beginning Friday, April 16 when the team hosts the Vegas Golden Knights.
Orange Alliance (season ticket) Members will be given top priority to attend the remaining five regular-season home games. Health and safety remain our primary focus as we continue working with state and local public health officials to ensure proper protocols are implemented. The Ducks and Anaheim Arena Management will announce venue capacity and protocols for the final five home games in the coming days.
We can't wait to see our great fans once again and look forward to filling Honda Center to capacity when deemed safe by state and local public health agencies.
Prior to your visit, please review Honda Center's new and updated policies and procedures.