Clear Bag Policy (Non-NHL Events)
Honda Center Clear Bag Policy (Non-NHL Events)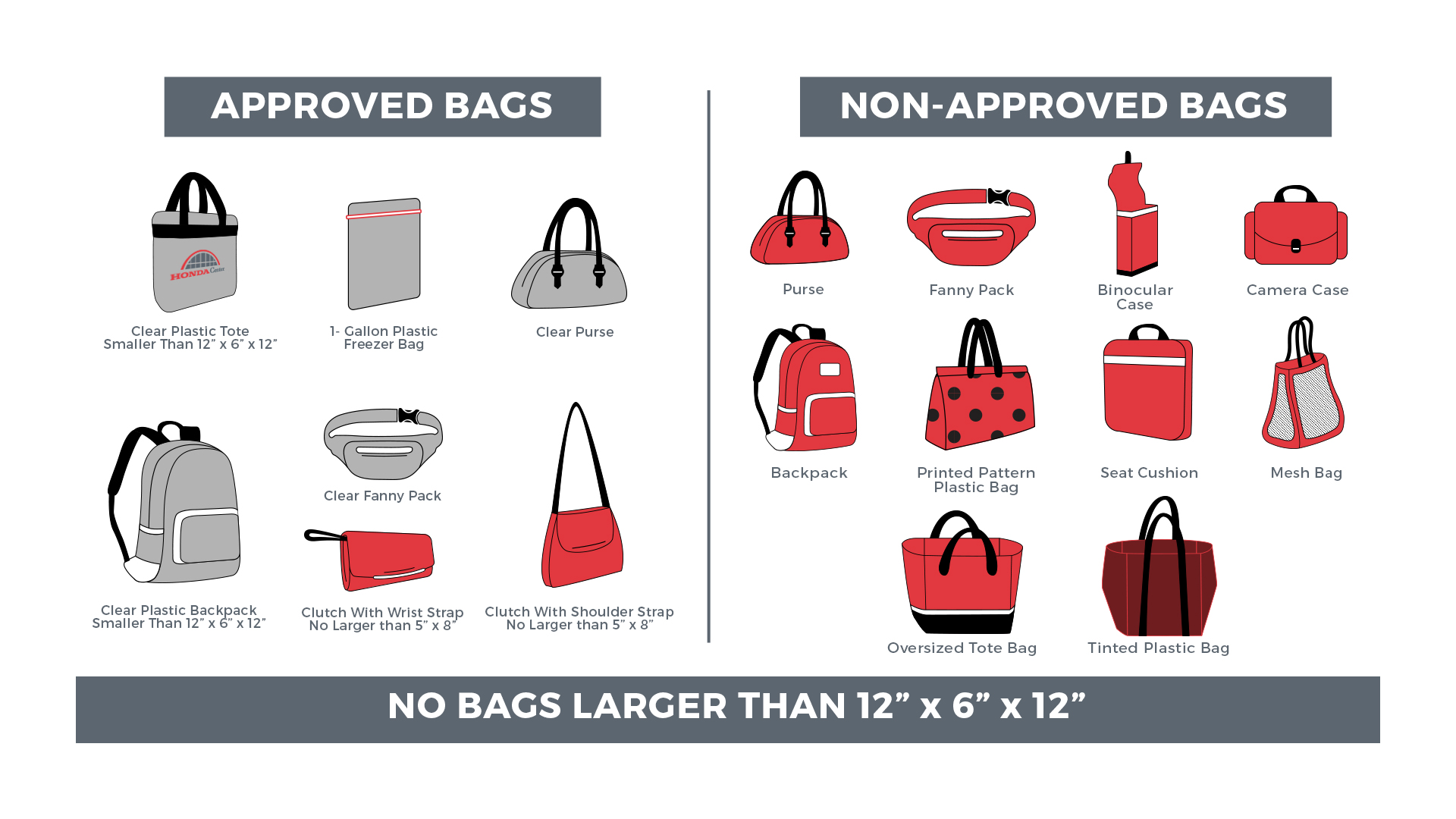 This bag policy is in effect for all events at Honda Center, except for Anaheim Ducks and NHL games. For the Anaheim Ducks No Bag Policy, click here. 
All bags and purses must be clear plastic, vinyl, or PVC and not exceed 12" x 6" x 12" in dimension to be allowed in. Small clutch purses or wallets with or without a single handle or strap no larger than 5.0" x 8.0" and one-gallon clear plastic storage bags are also permitted.
Guests with bags and purses not meeting guidelines will be asked to return it to a vehicle.
Diaper bags and other bags carrying items that are medical in nature such as prescription medication, breast pumps and other special medical equipment will be permitted as long as they are within the 12" x 6" x 12" dimensions. These bags will be searched upon entry.
Due to COVID-19 policies and procedures, Honda Center will no longer offer a bag check.
These policies are put in place to provide a safe environment for the public.
Building Policies
More Arena Info