The Shock Top Terrace (formerly The Grand Terrace) features an enhanced food and beverage menu, including the addition of Shock Top beer on tap.
Reservations are available beginning 30 days prior to any Anaheim Ducks home game (for Shock Top Terrace Passholders only) and to all ticketed guests for select concerts (see schedule below).
Single game passes are available at the Honda Center box office or online.
Food Menu | Drinks Menu | Wine List | Salon (Lounge) Menu | Sushi Menu | Dessert Menu
For dinner reservations, click the button below or call the reservations line at (714) 704-2582.
NOTE: For Ducks games, reservations are open to Shock Top Terrace Passholders only. The Shock Top Terrace is open to all ticketholders during non-Ducks events.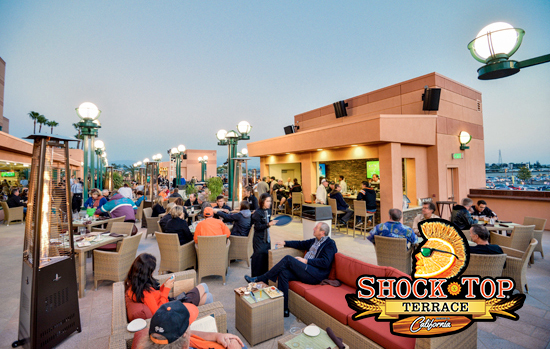 Standing 'O' offers 250 seats of full-service dining entertainment before, during and after games in a fan-focused atmosphere, appropriately setting the tone for that evening's event. The menu offers a wide variety of appetizers and entrees -- including 'O' Fries, gourmet wings and gastropub-inspired burgers -- and is available alongside a hand-picked selection of craft beers.
Reservations are no longer available for Standing 'O', but seating is available on a first-come first-served basis.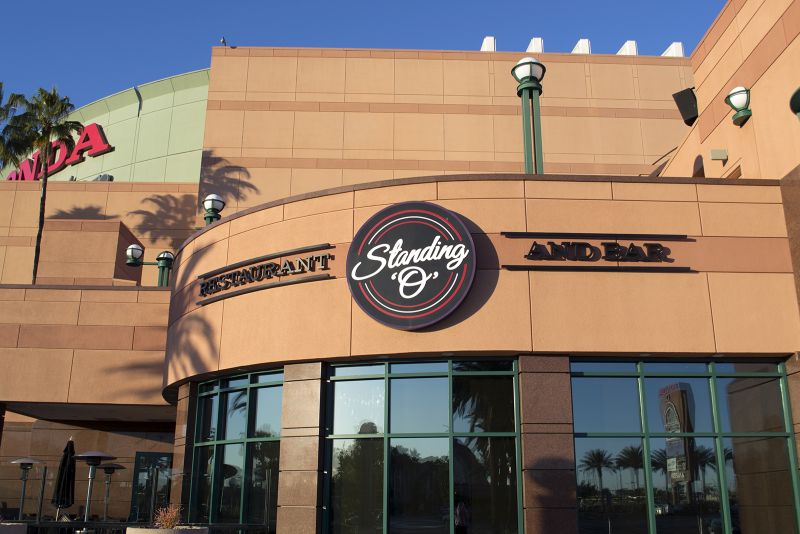 Jack Daniel's Old No. 7 Club
The Jack Daniel's Old No. 7 Club is a private restaurant and bar for Premium Seat Holders on the Pacific Premier Bank Club Level. Enjoy the lively atmosphere and a great view of the event from the bar, or settle into a seat at the restaurant for a truly exceptional dining experience. Select from a wide variety of freshly prepared appetizers, entrees, and desserts, or enjoy the nightly chef's display with a buffet of seasonal items to satisfy even the most discriminating palates.
Bar Food Menu | Wine Menu | Cocktail and Beer Menu
Hours of Operation
For all Ducks games, meals are served two hours prior to game time until the end of the second intermission with cocktail service continuing through the duration of the game.
For all other events, opening and closing times vary. The restaurant typically opens 90 minutes before an event. Cocktail service is available during intermissions. Please call the Honda Center Clubs Reservation Line at 714-704-2582 to confirm availability and event specific information.
Premium Seat Holders can make a reservation by logging into their account here.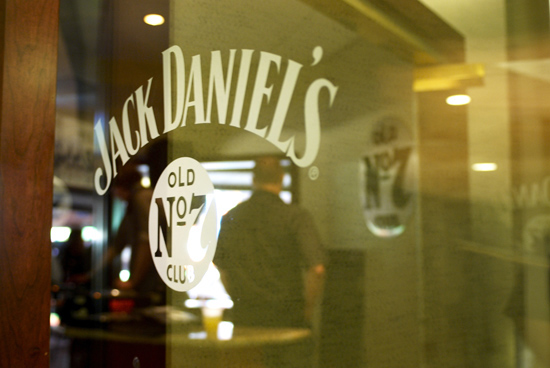 Plan Your Visit