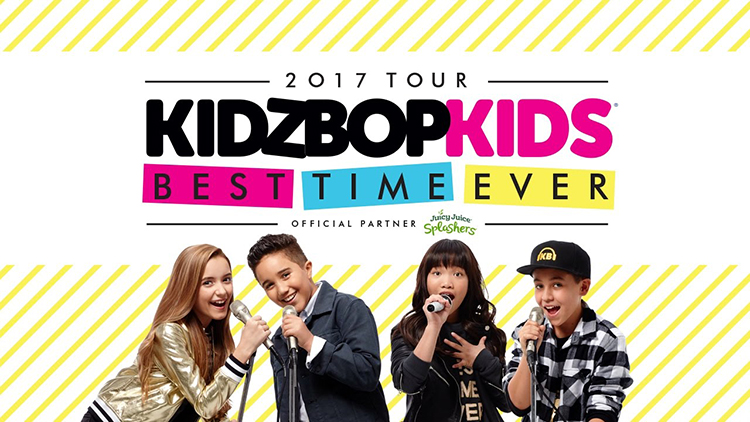 Kidz Bop
Best Time Ever Tour
Kidz Bop
KIDZ BOP fans, get ready for the best news ever! The #1 music brand for kids has partnered with Live Nation Entertainment to announce the ALL-NEW KIDZ BOP "Best Time Ever" tour, sponsored by Juicy Juice Splashers. The KIDZ BOP Kids will headline the national live tour, which makes a stop in Anaheim at Honda Center on June 4.

Please note: ALL AGES need a ticket for this performance.

Tickets are on sale now at ticketmaster.com.

Fans can look forward to an entirely new KIDZ BOP experience at the 2017 show. The ultimate family-friendly live concert will feature brand-new songs, choreography and an eye-popping set design. The tour is headlined by the newest group of KIDZ BOP Kids, who were introduced in January with the release of KIDZ BOP 34. The KIDZ BOP Kids have been named Billboard Magazine's "#1 Kids' Artist" for the past seven consecutive years. Artist Group International (AGI) is representing the Best Time Ever tour.


You Might Also Like